어떻게해야되는걸까..?
My dog looks so cute sleeping next to me.. he's so cute!!!!! :D ahhhhh!! He's sucha cutiebear..♥ I felt the need to share. I don't know why… hmm.
lizzieleee: We've met a few times, 3 or 4 times,...
"김미정: 우신이. 힘내구. 엄마가 항상 우신이 위해 기도하는거 알지. 친구같은 아빠 그리고 예쁜 엄마, 멋진 오빠. 또 좋은 친구들이 우신이 옆에 항상 있으니깐 감사하고… 오늘아침에도 기도하면서 우신이를 주신걸 감사했는데.. 홧팅 우신♡♡♥♥" My mom's comment on my facebook status.. "Wooshin. Stay strong. You know that I'm always praying for you, right? Be thankful for people around you: daddy who is more like a buddy, pretty&beautiful mommy, and handsome...
I never had two finals in one day until now… I have my two hardest finals on Wednesday and two more on Thursday.. I feel so overwhelmed… I need to remain calm and sane but obviously I'm losing my mind already and it's only 1am. I don't really know what I'm saying right now.. I don't know how I'm gonna study until 8am, take final, study for the next...
With every breath I take, every heart beat Sunrise and the moon lights in the dark street Every glance, every dance, every note of a song All a gift undeserved that I shouldn't have known Every moment I lie, Every moment I covet I'm deserving to die, I'm earning your judgment I, without the cross there's only condemnation If Jesus wasn't executed there's no...
I have never walked on water Felt the waves...
1 tag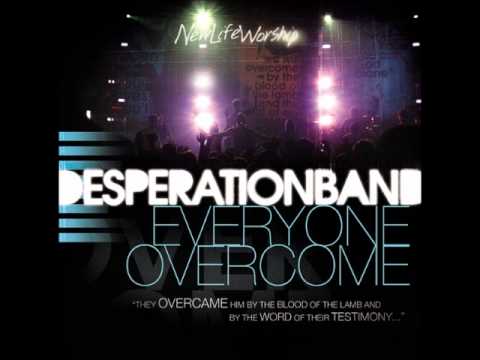 I love You Lord And I lift my voice To worship You All my soul rejoice Take joy my King In what You hear Let it be a sweet Sweet sound In Your ear How I love You, Jesus
A year ago, on this day, my friend left the Earth early to be with God in Heaven. I miss you, Hyeri! But I know you're doing so much better up there. See you soon.♥
My fourth nosebleed within two weeks! AHHHHH D:
10 Things God Can't Do
10 characteristics of God to encourage and strengthen you. by Maise Sparks God can't get tired. Have you not known? Have you not heard? The everlasting God, the Lord, the Creator of the ends of the earth, neither faints nor is weary. —Isaiah 40:28 God can't take on a job he can't handle. Ah, Lord God! Behold, you have made the heavens and the earth by your great power and...
Never been so sick in my life.. I have chest pains from coughing so much.. ㅜ_ㅜ I wish it was the weekend already so I can do eat pancakes with my brother and rest at home.. But I have two exams and a paper due next week. hing.
The cross was enough.
I called. You answered. YOU answered! God answers when I call… crazy… I know.
"그렇게 힘들때는 힘들다고 해."
Listen to both sides of the story.
너무 주기만 한거같다.. 받는다는게 어색할 정도로.. 이런 느낌이 처음인게 마음은 쫌 아프지만 그래도 사랑받고있어서 행복하다.
"God is the only One who can turn a MESS into a MESSAGE, a TEST into a TESTIMONY, and a VICTIM into a VICTORY."
God is captivated by you.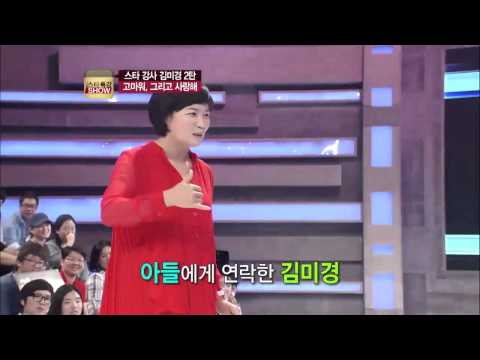 Thankful for my friends. :) Thank you, again, God! ♥
Officially a Research Assistant for Industrial Organization Psychology Lab for Howard Weiss at Georgia Tech! I'm so excited, but also nervous.. D: Thank You for an amazing opportunity, God. Please help me to overcome my comfort zone and work, not for myself or for any  of mypersonal gain, but truly for Your Kingdom. I thank You that You never fail to provide for me. I pray that I may...
heart of worship.
Yay I'm done! All praise and glory to God! (: Thank you for watching over me.♥
I think I got the research assistant position for I.O. psych lab! PRAISE THE LORD!!!
Two finals down. Two more to go! Thankful that I still started my morning in prayer & in the Word.. even after a longgg night of studying + no sleep. :)
"And so we know and rely on the love God has for us. GOD IS LOVE. Whoever lives in love live in God, and God in them. This is how love is made complete among us so that we will have confidence on the day of judgment: In this world we are like Jesus. There is no fear in love. But perfect love drives out fear, because fear has to do with punishment. The one who fears is not made perfect in...
When you are of the world, you become an enemy of God.
Listen
Finally.. Letting go and letting God take control. It hurts that it took so much for me to surrender.. But I rejoice in the name of my Savior, Jesus Christ. Luke 15:7
"And if God is working for you, surely things will turn out better than they would if everyone else in the world were working for you, but not God."
..What heights of love, what depths of peace When fears are stilled, when striving cease My Comforter, my All in All Here in the love of Christ I stand 'Til on that cross as Jesus died The wrath of God was satisfied For every sin on Him was laid Here in the death of Christ I live, I live And as He stands in victory Sin's curse has lost its grip on me For I am His and He is mine...
How God moves.. Incredible. I'm speechless. But he said to me, "My grace is sufficient for you, for my power is made perfect in weakness." Therefore I will boast all the more gladly about my weaknesses, so that Christ's power may rest on me.That is why, for Christ's sake, I delight in weaknesses, in insults, in hardships, in persecutions, in difficulties. For when I am weak, then I am...
Please pray for Hwan. One. Healing. He is suffering from eczema on his right hand. It breaks my heart to see him endure the pain by himself. But we both have faith in God's healing. Two. His family. Something happened over the weekend, but God is still good. They're doing well, but just lift them up in a short prayer for them to be comforted by God. His mercies are new every...
Who can hold the stars and my weary heart? Who can see everything? I've fallen so hard, sometimes I feel so far But not beyond your reach I could climb a mountain Swim the ocean or do anything But it's when you hold me that I start unfolding And all I can say is Hallelujah, Hallelujah Whatever's in front of me Help me to sing Hallelujah Oh, Hallelujah, Hallelujah ...
A woman should be so deeply in love with God that a man has to seek God in order to get to her heart.
It's going to be okay. Everything is going to be okay. God is going to take it off of my shoulders. He's already taking care of it, but I'm just not trusting Him. Have faith, Wooshin.
I feel so emotional today.. why, what's wrong with me?! I'm never this moody ._.
must trust in God's timing. God, if it is Your will for me to be here.. if it is Your will for me to wake up in the morning.. if it is Your will for me to live another day on this earth.. Would You just help me to live each moment to the fullest.
YOU make beautiful things.
You make beautiful things You make beautiful things out of the dust You make beautiful things You make beautiful things out of us
Following after You. With much humbleness and humility.
There will be no one like You No one beside You You alone are worthy of all praise — I will Exalt